Seriously that was both fun and easy. The hardest part was picking out the fabric and getting up the guts to try it. Oh and hemming a 2.5 yard swatch is kinda a PITA, but not hard. I am going to look for a 6mm hemming foot for my machine now to make that job easier.
Without further ado, here are some majorly bad, potential blackmail pictures. For some reason DH didn't understand that he was supposed to take the pic of the ring-sling and not his disheveled, no makeup, hasn't brushed her hair since this morning wife.
the one where my son looks crazy...
the one where I look surprised...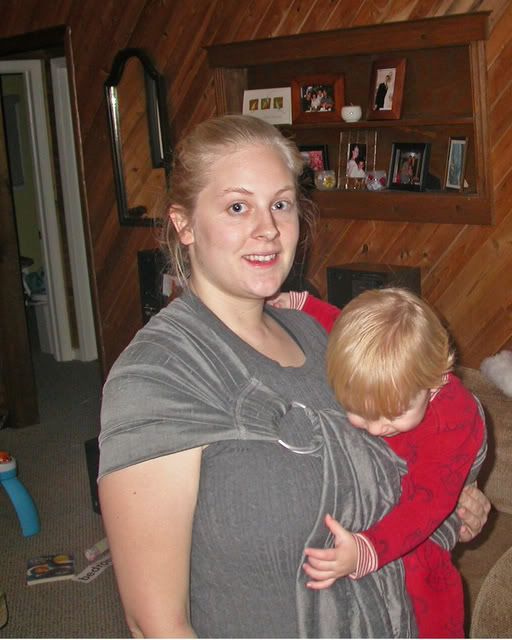 All my project details are in the previous post.
.